Highest quality is our standard.
High-class furniture in nobilia quality. Made in Germany.
We develop solutions for people and their ideas. Always adaptable to their changing needs. That's what we do. That's why our nobilia elements concept was developed with your ideas in mind.
Create more space in your life.
In over 75 years, we have grown to become the biggest kitchen manufacturer in Europe. That's who we are. As a market leader, nobilia stands for very high quality standards and long-lasting products. We're proud of this.
Pre-assembled. Modular.
Thanks to the pre-assembled nobilia elements furniture, installation is quick and straightforward.
Unbeatable value for money
The reliability of nobilia elements results from the exclusive use of high-quality materials. Damped hinges, quality handles, reliable and durable drawer systems all undergo intensive testing in our own laboratory. The fronts in our nobilia elements range are both tough and timelessly contemporary, and are usability tested. Our electrical appliances are from reputable high-quality manufacturers with proven customer service.
A carcase
like no other.
Perfection is our standard – the design of the nobilia elements carcase is the result of nobilia's 75-year history of kitchen building. The materials and colours are perfectly coordinated to get the best quality at a fair price.
High-quality
materials.
The bases, construction shelves and sides are glued with hardwood dowels.
Perfection inside the cabinet, too: The 5 mm drill holes can be optionally covered over with plastic cover stoppers. These are perfectly colour-coordinated with the carcase's interior colour.
Advantages: No appearance of joints in the visible area inside. Durable, permanently fixed, yet variable for the fitter on site. The finish on both sides also prevents moisture absorption and this consequently has a mould-inhibiting effect
Carcase depths for base units and tall units: 561 mm,
Usable depth: 522 mm maintenance-free fitting/easy to assemble
Cooker housings and sink units are particularly stable thanks to integrated metal crossbars. Hob units and washbasin base units of at least 800 mm in width are also fitted with a specially reinforced metal crosspiece.
All fronts are cushioned as standard by 2 mm thick plastic door buffer pads on the inside of the door.
Side panels are 16 mm thick, with melamine resin coating on both sides - making them extremely hard-wearing and easy to clean.
Carcase front edge and shelves are coated with PP thick edge 1.2 mm. Withstands heavy usage and is impact resistant. Visually appealing due to soft rounding.
Extremely stable construction shelves and crossbars on base units and tall units. Top crossbar for base units: White edge colour for a continuous look
All-round sealed edges on bases and sides provide a clean finish and prevent dirt and moisture penetration.
Previous
Next
Multiple features.
Easy assembly.
The SENSYS hinges can be fitted and removed quickly and easily without tools by lightly pressing the concealed release button with your finger.
Subtle lines from the pot to the mounting plates provide a modern hinge design. All edges and radii are perfectly coordinated and create a harmonious overall appearance. The silent soft close system is as invisible as the hinge release button.
Restriction of the opening angle to 95° and 110° hinges makes it safe when planning corner solutions, wall sockets and glass doors next to the extractor hood. The limited angle also prevents handle contact in corner cabinets.
The panels are mounted and removed without tools, one-dimensionally and in one single movement: The panel is simply clipped on. Audible click indicates a tight fit.
Superior comfort ensured by silent closing. Thanks to the newly developed, standard soft close system, a harmonious closing motion is ensured every time.
Thanks to their quick installation and removal, Profi+ drawers are very easy to assemble, easy to clean and suitable for moving.
The larder unit with SoftStoppPro cushioned opening and closing slides quietly out of and into the carcase until the movement is gently dampened.
Maximum load capacity: 80 kg
Flap lift fitting with 100° opening angle and integrated cushioned closure for wall units in 359 mm height. The door can be locked in any position
Unit widths: 600, 800, 1,200 mm
For space-saving opening of wall units. The door can be locked in any position. The force needed to close the door is individually adjustable, the fitting is cushioned. Unit width: 600 mm, 900 mm
Previous
Next
The soft close mechanism.
All doors, drawers and pull-outs of nobilia elements units are equipped with soft-closing hinge systems as standard.
Sturdy and easy to clean.
Shelf support made entirely of metal with locking pin, high load capacity in accordance with DIN standard. The locking pin prevents the shelves from moving out of place. Maximum load capacity for wooden and glass shelves: 50 kg/m2.
Glass wall units are fitted with a 5 mm glass shelf as standard for a completely transparent look.
Look how much they can hold! All shelves (including removable shelves) can be loaded with a weight of up to 50 kg/m2. This is the equivalent to over 80 dinner plates, for example.
Particularly easy to clean thanks to flush-mounted, wipe-clean sides in the drawers.
More delicate fronts, for example high-gloss fronts, are protected with a special protective film during production and assembly.
Previous
Next
The epitome of sturdiness
Fitters will be delighted: The 28 mm height allowance for side plinth panels allows the fitter to adjust the panel on site.
Plinth panels are made of 13 mm MDF (medium-density fibreboard) and are coated. This makes them extremely durable and easy to clean
Plinth panels with attached base sealing profiles give the floor an elegant finish and prevent moisture and dirt from getting into the plinth space. The supplied profile evens out differences in height of up to 2 mm. Exact adjustment of the height and width to uneven floors can only be carried out on site!
The stable plinth construction with adapters and feet is available in standard heights of 100 and 150 mm. Adjustment range -10 to +20 mm.
Plinth feet are independently adjustable. Ideal for uneven tiled floors, because the unit will always be straight! Load capacity: 250 kg per unit/4 feet
Also suitable for granite worktops
Previous
Next
Certified quality
for a long lifetime.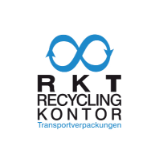 High-quality furniture with safety you can count on.
Our company's high quality standards are reflected in numerous quality labels and seals of approval and a variety of awards.
You can find out more about our nobilia quality on the nobilia Homepage.